GUCCI
Bamboo EDP 75ml
Was:SAR 575.00
Now:SAR 260.00(Inclusive of VAT)
Saving:SAR 315.0054% Off
Deliver to Riyadh
Change Area
Delivered by Tue, Nov 3when you order in 13 hrs 11 mins
Frequently Bought Together
23 other offers fromSAR 150.00
View All Offers
SAR 150.00SAR 57573% Off

Order in the next

11 hrs 11 mins

and receive it by

Sat, Oct 31

SAR 150.00SAR 57573% Off

Order in the next

15 hrs 11 mins

and receive it by

Thu, Nov 5

SAR 150.00SAR 57573% Off

Order in the next

13 hrs 11 mins

and receive it by

Tue, Nov 3

SAR 163.00SAR 57571% Off

Order in the next

11 hrs 11 mins

and receive it by

Tue, Nov 3

SAR 184.95SAR 57567% Off

Order in the next

5 hrs 11 mins

and receive it by

Sat, Oct 31

SAR 185.00SAR 57567% Off

Order in the next

24 hrs 11 mins

and receive it by

Sat, Oct 31

SAR 238.50SAR 57558% Off

Order in the next

4 hrs 11 mins

and receive it by

Thu, Oct 29

SAR 229.00SAR 57560% Off

Order in the next

11 hrs 11 mins

and receive it by

Thu, Nov 5

SAR 240.00SAR 57558% Off

Order in the next

11 hrs 11 mins

and receive it by

Sun, Nov 1

SAR 236.80SAR 57558% Off

Order in the next

11 hrs 11 mins

and receive it by

Tue, Nov 3

SAR 235.00SAR 57559% Off

Order in the next

13 hrs 11 mins

and receive it by

Tue, Nov 3

Sold by

alkhalijiah perfume

SAR 252.75SAR 57556% Off

Order in the next

11 hrs 11 mins

and receive it by

Mon, Nov 2

SAR 253.00SAR 57556% Off

Order in the next

13 hrs 11 mins

and receive it by

Sat, Oct 31

SAR 270.00SAR 57553% Off

Order in the next

11 hrs 11 mins

and receive it by

Mon, Nov 2

SAR 260.00SAR 57554% Off

Order in the next

13 hrs 11 mins

and receive it by

Tue, Nov 3

SAR 270.55SAR 57552% Off

Order in the next

13 hrs 11 mins

and receive it by

Mon, Nov 2

SAR 266.05SAR 57553% Off

Order in the next

20 hrs 11 mins

and receive it by

Tue, Nov 3

SAR 273.00SAR 57552% Off

Order in the next

13 hrs 11 mins

and receive it by

Sat, Oct 31

SAR 273.00SAR 57552% Off

Order in the next

13 hrs 11 mins

and receive it by

Sat, Oct 31

SAR 275.00SAR 57552% Off

Order in the next

11 hrs 11 mins

and receive it by

Tue, Nov 3

SAR 284.00SAR 57550% Off

Order in the next

13 hrs 11 mins

and receive it by

Mon, Nov 2

SAR 290.00SAR 57549% Off

Order in the next

11 hrs 11 mins

and receive it by

Wed, Nov 4

SAR 293.00SAR 57549% Off

Order in the next

16 hrs 11 mins

and receive it by

Tue, Nov 3

SAR 288.00SAR 57549% Off

Order in the next

16 hrs 11 mins

and receive it by

Tue, Nov 3
This item cannot be exchanged or returned
Oops! This product is non-returnable. Everything you need to know about returns is right
How are these calculated?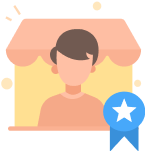 How are the scores calculated?
A seller must receive a minimum number of orders over the past 3 months to be rated.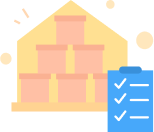 What does Always In Stock mean?
A seller with a 100% "Always In Stock" score, will always have stock to fulfill your order, meaning your orders will not be cancelled due to stock shortage.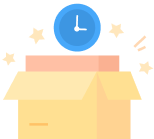 What does Ships On Time mean?
A seller with a 100% "Ships On Time" score, will always ship your orders on time, meaning you will not face any delays and will always get your orders on the promised date.
SECURE SHOPPING

Your data is always protected

TRUSTED SHIPPING

Free shipping when you spend SAR 200 and above on express items
Highlights
Makes the perfect addition to your fragrance collection
Exudes feminine vibes, making it the ideal pick for the modern woman
Lasts all day long
Overview
About the Brand
Progressive, innovative and trend-setting – Gucci is a brand that has shaped the fashion world for almost a century. Its modern, eclectic products represent the pinnacle of Italian craftsmanship and are unmatched in both quality and attention to detail.
Nowadays, the Gucci brand is not just a star on the catwalks, but has expanded its lines to include fashion accessories as well as cosmetics and perfume. Gucci has redefined luxury for the 21st century, consolidating its position as one of the world's premier fashion houses.
About the Product
Bamboo EDP for women from Gucci is perfect for the independent and romantic woman with a refined taste. It opens with refreshing notes of bergamot and is followed by a floral bouquet consisting of lilies, ylang-ylang, followed by sandalwood. 
Specifications
| | |
| --- | --- |
| Aromatherapy Type | Body |
| Fragrance Category | Floral |
| Base Note | Sandalwood |
| Department | Women |
| | |
| --- | --- |
| Dispenser Type | Atomiser |
| Heart/Middle Note | Casablanca Lily and Ylang Ylang Extra-Comoros |
| Model Name | Gucci |
| Scents/Notes | Floral |