HUGO BOSS
Boss EDT 100ml
Was:SAR 375.00
Now:SAR 176.60(Inclusive of VAT)
Saving:SAR 198.4052% Off
Deliver to Riyadh
Change Area
Delivered by Sun, Oct 25when you order in 13 hrs 50 mins
Frequently Bought Together
24 other offers fromSAR 130.00
View All Offers
SAR 130.00SAR 37565% Off

Order in the next

15 hrs 50 mins

and receive it by

Sat, Oct 24

SAR 130.00SAR 37565% Off

Order in the next

15 hrs 50 mins

and receive it by

Mon, Oct 26

SAR 149.50SAR 37560% Off

Order in the next

6 hrs 50 mins

and receive it by

Wed, Oct 21

SAR 140.00SAR 37562% Off

Order in the next

13 hrs 50 mins

and receive it by

Sat, Oct 24

SAR 140.00SAR 37562% Off

Order in the next

18 hrs 50 mins

and receive it by

Sat, Oct 24

SAR 140.00SAR 37562% Off

Order in the next

13 hrs 50 mins

and receive it by

Tue, Oct 27

SAR 150.00SAR 37560% Off

Order in the next

13 hrs 50 mins

and receive it by

Sat, Oct 24

SAR 154.40SAR 37558% Off

Order in the next

13 hrs 50 mins

and receive it by

Sat, Oct 24

SAR 155.00SAR 37558% Off

Order in the next

22 hrs 50 mins

and receive it by

Sat, Oct 24

SAR 155.00SAR 37558% Off

Order in the next

15 hrs 50 mins

and receive it by

Mon, Oct 26

SAR 167.65SAR 37555% Off

Order in the next

13 hrs 50 mins

and receive it by

Sat, Oct 24

SAR 165.00SAR 37556% Off

Order in the next

15 hrs 50 mins

and receive it by

Mon, Oct 26

Sold by

alkhalijiah perfume

SAR 175.00SAR 37553% Off

Order in the next

15 hrs 50 mins

and receive it by

Sat, Oct 24

SAR 168.00SAR 37555% Off

Order in the next

22 hrs 50 mins

and receive it by

Mon, Oct 26

SAR 169.00SAR 37554% Off

Order in the next

13 hrs 50 mins

and receive it by

Tue, Oct 27

SAR 180.00SAR 37552% Off

Order in the next

13 hrs 50 mins

and receive it by

Sat, Oct 24

SAR 174.95SAR 37553% Off

Order in the next

13 hrs 50 mins

and receive it by

Mon, Oct 26

SAR 176.60SAR 37552% Off

Order in the next

13 hrs 50 mins

and receive it by

Sun, Oct 25

SAR 181.60SAR 37551% Off

Order in the next

13 hrs 50 mins

and receive it by

Sun, Oct 25

SAR 185.00SAR 37550% Off

Order in the next

13 hrs 50 mins

and receive it by

Sat, Oct 24

SAR 183.70SAR 37551% Off

Order in the next

15 hrs 50 mins

and receive it by

Sat, Oct 24

SAR 189.00SAR 37549% Off

Order in the next

15 hrs 50 mins

and receive it by

Sat, Oct 24

SAR 189.00SAR 37549% Off

Order in the next

13 hrs 50 mins

and receive it by

Tue, Oct 27

SAR 190.00SAR 37549% Off

Order in the next

13 hrs 50 mins

and receive it by

Tue, Oct 27

SAR 210.00SAR 37544% Off

Order in the next

13 hrs 50 mins

and receive it by

Mon, Oct 26
This item cannot be exchanged or returned
Oops! This product is non-returnable. Everything you need to know about returns is right
How are these calculated?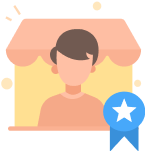 How are the scores calculated?
A seller must receive a minimum number of orders over the past 3 months to be rated.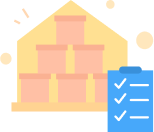 What does Always In Stock mean?
A seller with a 100% "Always In Stock" score, will always have stock to fulfill your order, meaning your orders will not be cancelled due to stock shortage.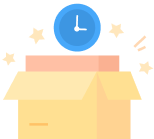 What does Ships On Time mean?
A seller with a 100% "Ships On Time" score, will always ship your orders on time, meaning you will not face any delays and will always get your orders on the promised date.
SECURE SHOPPING

Your data is always protected

TRUSTED SHIPPING

Free shipping when you spend SAR 200 and above on express items
Highlights
Combining elegance and style, it was designed with the modern man in mind
Vibrant with fresh notes, the fragrance exudes distinction, sophistication and pure joie de vivre
Suitable for everyday wear
Overview
About the Brand
Hugo Boss has become synonymous with luxury and high quality in men's fashion, accessories and cosmetics. Since its inception, it has been sought after for its high-quality fabrics and its German eye for detail and precision.
Hugo Boss prides itself on its efforts to fulfil the needs and wishes of all its customers. The same applies to cosmetics, where the firm places great emphasis on selecting ingredients of only the best possible quality. Thanks to this approach, Hugo Boss is the de facto ruler of the world of men's fashion, but it also makes a range of perfumes and exclusive clothing for women.
About the Product
Boss Bottled Eau de Toilette was launched back in 1998 and was a fresh new scent compared with others – this is another reason why it became an immediate bestseller and has remained at the top ever since.
Specifications
| | |
| --- | --- |
| Fragrance Type | Spicy and Woody |
| Base Note | Sandalwood, Vetiver, Cedarwood And Vanilla |
| Department | Men |
| Heart/Middle Note | Geranium, Cinnamon And Cloves |
| | |
| --- | --- |
| Scents/Notes | Woody |
| Size | 100 ml |
| Top Note | Apple And Citrus Fruits |