Mancera
Roses Greedy EDP 120ml
Was:SAR 450.00
Now:SAR 273.00(Inclusive of VAT)
Saving:SAR 177.0039% Off
Deliver to Riyadh
Change Area
Delivered by Thu, Oct 29when you order in 22 hrs 10 mins
24 other offers fromSAR 237.50
View All Offers
SAR 250.00SAR 45044% Off

Order in the next

10 hrs 10 mins

and receive it by

Sat, Oct 24

SAR 238.60SAR 45046% Off

Order in the next

19 hrs 10 mins

and receive it by

Tue, Oct 27

SAR 239.00SAR 45046% Off

Order in the next

17 hrs 10 mins

and receive it by

Thu, Oct 29

SAR 237.50SAR 45047% Off

Order in the next

19 hrs 10 mins

and receive it by

Wed, Oct 28

SAR 245.00SAR 45045% Off

Order in the next

19 hrs 10 mins

and receive it by

Tue, Oct 27

SAR 265.00SAR 45041% Off

Order in the next

2 hrs 10 mins

and receive it by

Sat, Oct 24

SAR 256.00SAR 45043% Off

Order in the next

2 hrs 10 mins

and receive it by

Tue, Oct 27

SAR 260.00SAR 45042% Off

Order in the next

17 hrs 10 mins

and receive it by

Tue, Oct 27

SAR 260.90SAR 45042% Off

Order in the next

17 hrs 10 mins

and receive it by

Wed, Oct 28

SAR 253.10SAR 45043% Off

Order in the next

19 hrs 10 mins

and receive it by

Thu, Oct 29

SAR 259.00SAR 45042% Off

Order in the next

17 hrs 10 mins

and receive it by

Wed, Oct 28

SAR 255.00SAR 45043% Off

Order in the next

17 hrs 10 mins

and receive it by

Sat, Oct 31

SAR 261.00SAR 45042% Off

Order in the next

19 hrs 10 mins

and receive it by

Tue, Oct 27

SAR 276.00SAR 45038% Off

Order in the next

10 hrs 10 mins

and receive it by

Sat, Oct 24

SAR 250.00SAR 45044% Off

Order in the next

19 hrs 10 mins

and receive it by

Thu, Oct 29

Sold by

alkhalijiah perfume

SAR 255.00SAR 45043% Off

Order in the next

17 hrs 10 mins

and receive it by

Thu, Oct 29

SAR 265.00SAR 45041% Off

Order in the next

17 hrs 10 mins

and receive it by

Wed, Oct 28

SAR 275.00SAR 45038% Off

Order in the next

17 hrs 10 mins

and receive it by

Wed, Oct 28

Sold by

Abu Al Tayyeb Perfumes

SAR 274.95SAR 45038% Off

Order in the next

17 hrs 10 mins

and receive it by

Wed, Oct 28

SAR 273.00SAR 45039% Off

Order in the next

22 hrs 10 mins

and receive it by

Thu, Oct 29

SAR 279.80SAR 45037% Off

Order in the next

17 hrs 10 mins

and receive it by

Thu, Oct 29

SAR 280.00SAR 45037% Off

Order in the next

17 hrs 10 mins

and receive it by

Sat, Oct 31

SAR 285.00SAR 45036% Off

Order in the next

17 hrs 10 mins

and receive it by

Thu, Oct 29

SAR 299.00SAR 45033% Off

Order in the next

19 hrs 10 mins

and receive it by

Wed, Oct 28

SAR 312.55SAR 45030% Off

Order in the next

19 hrs 10 mins

and receive it by

Wed, Oct 28
This item cannot be exchanged or returned
Oops! This product is non-returnable. Everything you need to know about returns is right
How are these calculated?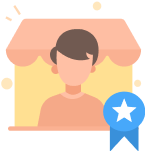 How are the scores calculated?
A seller must receive a minimum number of orders over the past 3 months to be rated.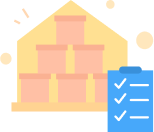 What does Always In Stock mean?
A seller with a 100% "Always In Stock" score, will always have stock to fulfill your order, meaning your orders will not be cancelled due to stock shortage.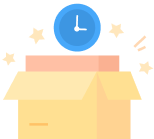 What does Ships On Time mean?
A seller with a 100% "Ships On Time" score, will always ship your orders on time, meaning you will not face any delays and will always get your orders on the promised date.
SECURE SHOPPING

Your data is always protected

TRUSTED SHIPPING

Free shipping when you spend SAR 200 and above on express items
Highlights
Launched in 2012, the nose behind this fragrance is Pierre Montale
A fragrance which is suitable for both men and women makes it loved by both the genders
The floral combined with fruity tone makes it long lasting
Overview
About the Brand
Mancera fragrances hold the secrets of the orient, the endless desert, scorching sun, and timeless beauty. They are made with the most exquisite aromatic ingredients such as agar wood, precious resins, leather, or saffron. The brand was founded in 2008 in Paris as an initiative of Al Athar, one of the biggest fragrance distributors in the Persian Gulf area, making Mancera perfumes some of the most authentic scents for any admirer of oriental fragrances.
About the Product
Mancera perfumes are inspired by the art deco period, using rare and exotic materials to create a new dynamic of perfumery. Delivering a rush of vibrant floral notes, Roses Greedy contains rose, jasmine, aquatic flower, amber and vanilla combined with fruity tones of sparkling mandarin, peach, coconut and blackcurrant.
Specifications
| | |
| --- | --- |
| Long Lasting | Yes |
| Base Note | White Musk, Amber, Vanilla, Sugar, Benzoin |
| Department | Unisex |
| Heart/Middle Note | Rose, Jasmine, Flowers |
| | |
| --- | --- |
| Scents/Notes | Floral |
| Size | 120 ml |
| Top Note | Mandarin Orange, Peach, Coconut, Black Currant, Pink Pepper |